[ana sayfa / homepage]
---
Çakı - D2 ve epoksi-fiber / Folder in D2 and G10
Bu çakıyı bicaksanati.com forumunda düzenlediğimiz bir hediye çekilişi için yaptım.
/ I made this folder for a KITH of bicaksanati.com forum.
Namlu D2 çeliğinden ve 3,5 mm kalınlığa, 8 cm kesici ağıza sahip. Bıçağın toplam boyu 19,5 cm.
/ Blade is D2 with 3.5 mm thickness and 8 cm of cutting edge. Total length is 19.5 cm.
Sap, 6 mm'lik epoksi levhadan.
/ Scales are 6 mm G10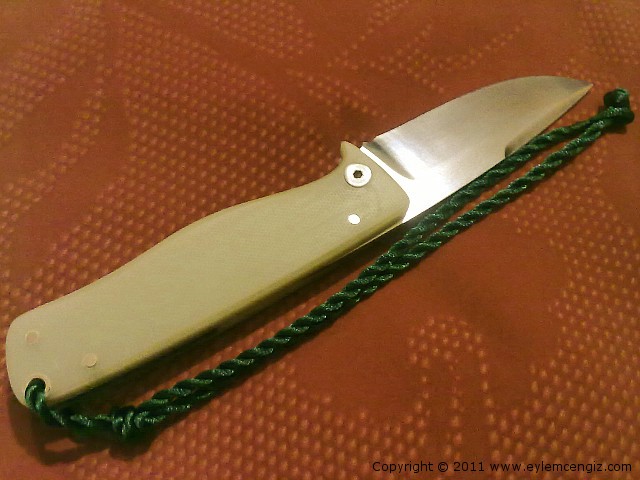 Mafsaldaki somunu kendim tornaladım.
/ I turned the nut of the pivot screw myself.
Son olarak da bıçağı damgaladım.
/ Finally marked it.